Our Approach
It all starts with your needs
By planning your investments around benchmarks and life events that hold real meaning for you, Wells Fargo Advisors' Envision® process can connect you to your investment strategy in a refreshing, revealing, and personal way. Even better, it can keep you apprised of that critical financial question, "How am I doing?"
The Envision® process offers you and your Financial Advisor the tools and technology you need to discuss your life expectations, decide on an appropriate investment strategy, track your progress, and update your approach whenever necessary.
IMPORTANT: The projections or other information generated by Envision regarding the likelihood of various investment outcomes are hypothetical in nature, do not reflect actual investment results and are not guarantees of future results. Results may vary with each use and over time
Our client service model is built upon the very principles we would look for in an advisor.
Finding the clearest path to your financial freedom is our aim. And, while the financial world can be complex, we take every step to provide you with clear, digestible direction, taking into account the changes you're going through. Keeping you ahead of curve and above inflation is a discipline we've honed over several years. Sharing that journey with you, we employ a fee-based model. In order for us to grow, your plan must grow. Let our deep care and insight into the unique needs of every client help propel you, and your family, forward, to pursue and enjoy a fulfilling life for generations to come. Fees for Advisory programs include Advisory services, performance measurement, transaction costs, custody services and trading. Fees are based on the assets in the account and are assessed quarterly. There is a minimum fee per calendar quarter to maintain these types of accounts.
Our Services
Catered and Custom
Our team of professionals can help advise on your specific situation and would be happy to talk about what that may look like. Contact us today to start discussing your specific needs and goals.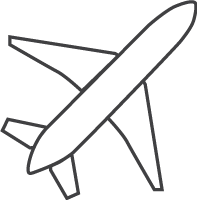 Retirement Planning
It's easy to put off retirement planning. But the earlier you start planning, the longer and more enjoyable your retirement may be. Do you already have a retirement plan? When can you retire? Will you have enough money to enjoy your retirement? We can help you determine if you are still on track.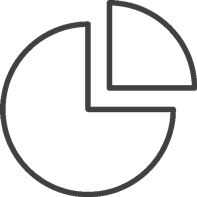 Investment Management
With a comprehensive understanding of your objectives, we will design a plan that brings you confidence about day-to-day investment changes. We work with you to identify your risk tolerance and recommend an investment strategy to help you achieve specific financial goals, from your working years, straight through to retirement. We believe in transparency, logic and diversification.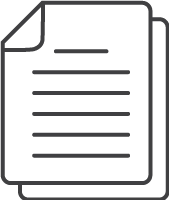 Estate Planning Strategies*
Safeguarding your assets for future generations and providing a thoughtful and meaningful legacy are part of the estate planning process. Together, your Presidio Group Wealth Management Team and Wells Fargo Advisors can provide you investment management capabilities and trust knowledge.
*Trust services available through banking and trust affiliates in addition to non-affiliated companies of Wells Fargo Advisors. Wells Fargo Advisors and its affiliates do not provide legal or tax advice. Any estate plan should be reviewed by an attorney who specializes in estate planning and is licensed to practice law in your state.
Contact Us
Email, call or set up an appointment and take control of your financial future.
Let's Talk!