News and Events
News
Stay up-to-date with the latest news
Presidio Group Wealth Management celebrates its 15th anniversary
Presidio Group Wealth Management surpasses $770 million in AUM as of 6/25/2021, a high-water mark since it was founded in 2005.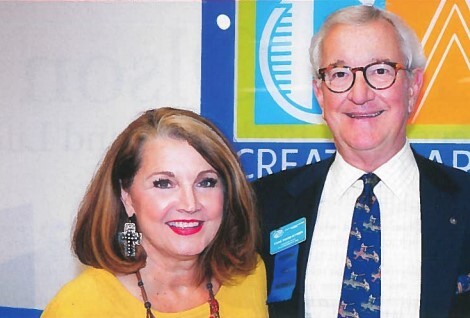 Tom and Cindy Robertson honored with 2020 Youth Impact Award
Fall 2020: For Tom and Cindy Robertson, investing in the future and creating art are second nature. They have incorporated both in their philanthropic efforts with the Boys & Girls Clubs of Tucson. The couple's three decades of dedication culminated in the HeARTworks program and the recently completed Catalina Rotary Creative Arts Center at the Frank & Edith Morton Clubhouse, a mammoth effort recognized with the 2020 Youth Impact Award.
Calendar & Events
Attend an informational event
Previous events
January 28, 2021
Webinar: 2021 Market Outlook
Kick off 2021 with our keynote speaker, Sean McCarthy, Regional Chief Investment Officer for the Southwest region of the Wells Fargo Private Bank, who will discuss long-term market outlook and the economy.
View Event Info
October 26, 2020
Webinar: Coronavirus Curveball
Guest Speaker: Philip J. Orlando - Senior VP, Chief Equity Strategist, Federated Hermes
Click the button below for a recap of current events and a capital market outlook, including the election and forecast for 2021.
View Slides
Contact Us
Email, call or set up an appointment and take control of your financial future.
Let's Talk!